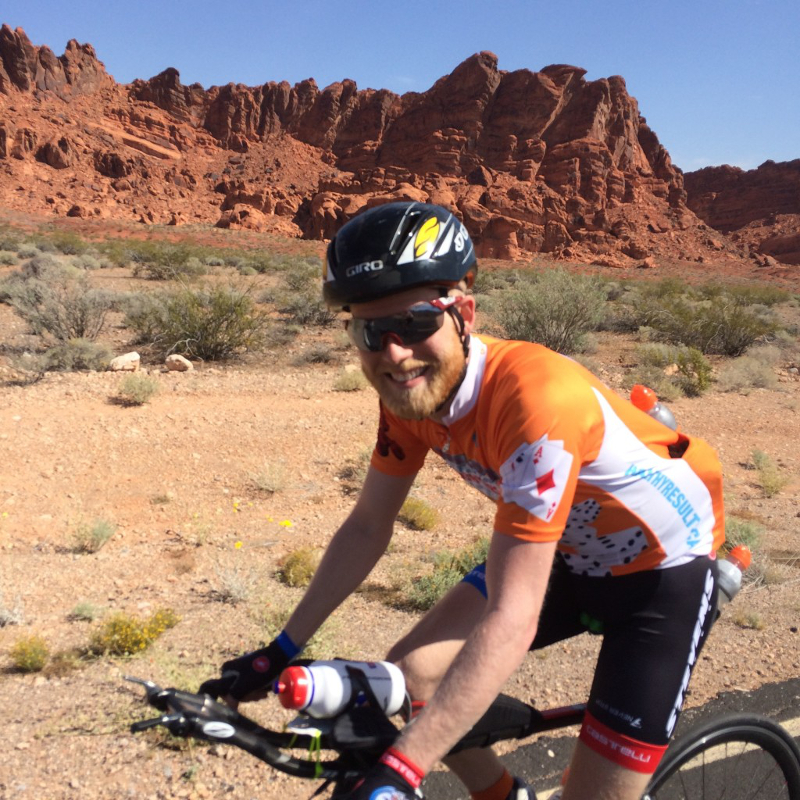 Alex is a professional triathlete as well as certified triathlon coach. He graduated from Western University in 2012 with a bachelor in Biology. This is also where he got his start in triathlon, both racing and coaching.
Alex grew up competing in a myriad of sports, but quickly gravitated towards distance running. In university he joined the Western Triathlon Club, and after a few years of focusing on triathlon he turned pro.
The Western Triathlon Club is also where Alex got his start coaching. He has coached the club from 2013-2015, originally coaching just the swim practices then expanding to both their swimming and running.  This has given him experience working with athletes of all levels from athletes aspiring to race professionally to people with no experience in any of the three sports.
If you are new to the sport or an experienced vet Alex can help take you to the next level.

Education
University of Western Ontario: BSc in Biology in 2012
Occupation
Owner of Healthy Results Personal Training
Managed Multisport Zone in London
Qualifications
Triathlon Coach: NCCP Level 1 Community Coaching
Sports Background
High-School Cross Country Running and Track
High-School Basketball and Soccer
Years in Sport of Triathlon
2010 – 2011 Age Group Triathlete
2007 – [current_year] Professional Triathlete
Highlights
Numerous Podiums at races throughout Ontario 2010-2011
2nd overall Ontario Sprint Distance Championships – 2011
Canadian 20-24 Olympic Distance Champion – 2011
 4th Multisport Canada Series – 2012
American Triple T Co-ed 2nd place – 2013
4th Multisport Canada Series – 2013
9th U23 Duathlon World Championships – 2013
4th Multisport Canada Series – 2014
American Triple T Co-ed Champion – 2014
70.3 IRONMAN Muskoka – 2014