This is our 15th Season of going south for spring training and now we are offering more.  Our camp is designed to fit your individual needs going into the 2017 season.   The camp is designed to teach you everything you need to set yourself up for a successful 2017 season. You will have access to certified coaches and a support crew for every workout.
March 19-25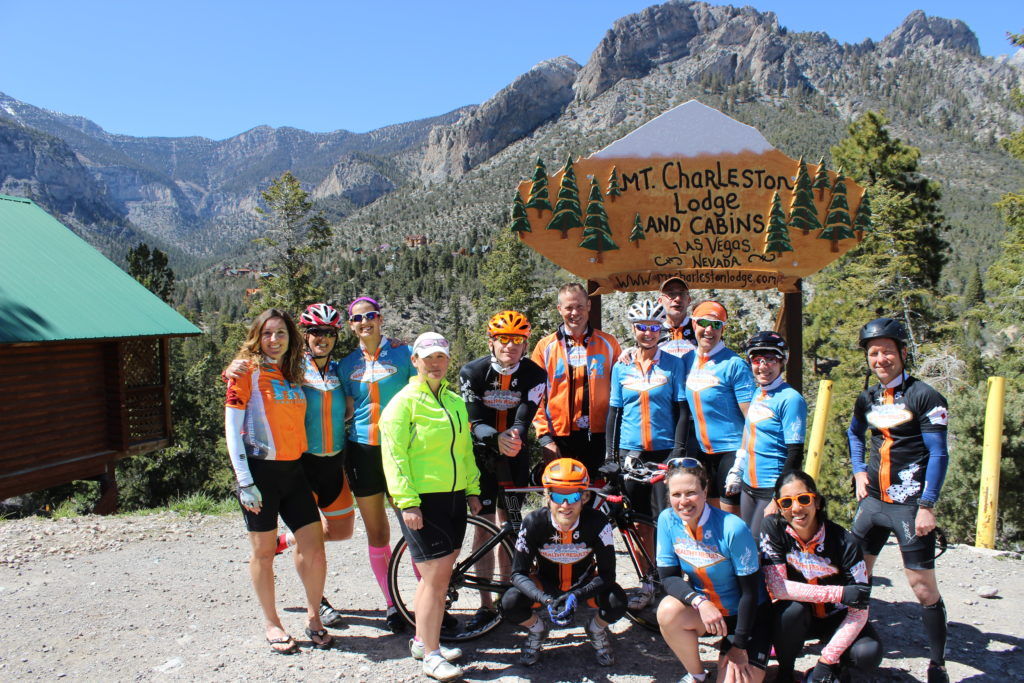 Level of Athlete: All levels of athletes are welcome.
Focus: This camp is 40% focused on skills and 60% focused on fun, solid mileage
Coaches and Support

Head Coach Richard Pady
Assistant Coach Alex VanderLinden
Manager/Support Crew Dirk Huyer

Weekly Layout

 

ARRIVAL DAY

– March 18: the best time to arrive is mid day. HR support van will be a arrival to help with all you bikes and bags.  We are looking into a van coming down from Orangeville so you don't have to fly with your bike but at this time it is not confirmed.  The goal of today is to arrive, settle in to your accommodations, get food, and build up bikes.

Day 1

 Play or be Played – March 19 :  AM Ride to Beach 23km,  O/W Swim 2-4k workout in Lake Mead with a focus on sighting and drafting. After the swim ride Beach back to Lake Las Vegas LLV 23-40km.  Afternoon Run with pick ups – 5-10km

Day 2

Go Big or Go Home – March 20:  AM Long Ride 100-195km – This will be an epic ride out to the Valley of Fire and for some all the way home. We will be going early to avoid the heat and the wind. There will be van support.  At the end of your bike there will be an easy run- 5k at Zone 2.  Evening: Dinner Out

Day 3

Cover Your Loss – March 21 :  AM – 50m Pool Session in Henderson – This workout will be skill focused as you will be tried from yesterday's long ride.  11:00 AM Ride to Hoover Dam Gates and back. 4pm Running Drill Clinic with Video.

Day 4

ALL IN – Who is Bluffing – March 22: HR SIMULATION RACE – This race will be handy capped giving even the slowest athlete a chance to win.  Don't over think it. It is just a great hard organized workout. After the race many of you will ride back to LLV.  For the mileage junkies there will be an option for an afternoon ride.

Day 5

Roll The Dice – March 23: Long Run 20-36km.  This will be a great distance run through valley of LLV with the skyline of Vegas in the background.  In the Afternoon at 3pm you will have a hour Yoga session with Maria Bartrum.

Day 6

HIGH Roller – March 24: AM Swim in Henderson focusing on skills and endurance. After the swim we will drive straight to MT Charleston.  This is an epic 33km Climb that will take you 6500 foot from the Vegas Floor. But just climbing it will be too easy. It will be a race to the top.  We will have lunch at the top of the mountain and the descend back down.

Day 7

Willing to put it on the line – March 25: Sunrise Run in LLV or Challenging Trail Run for those feeling a little more adventurist.  Mid day Ride 40km. Then pack up bikes and bags and load Vans. 04:30 PM we will head into Henderson for the Margarita Madness 5k run. For those looking at keeping the price down you can fly out on the Red Eye tonight.  That is an option.  We will arrange for someone assist you in getting there.

Day 8

Fold At The Right Time – March 26:  Departure – We will head to the airport for flights leaving around noon. You can book an earlier flight out but will have to arrange a way to get yourself and your bike to the airport.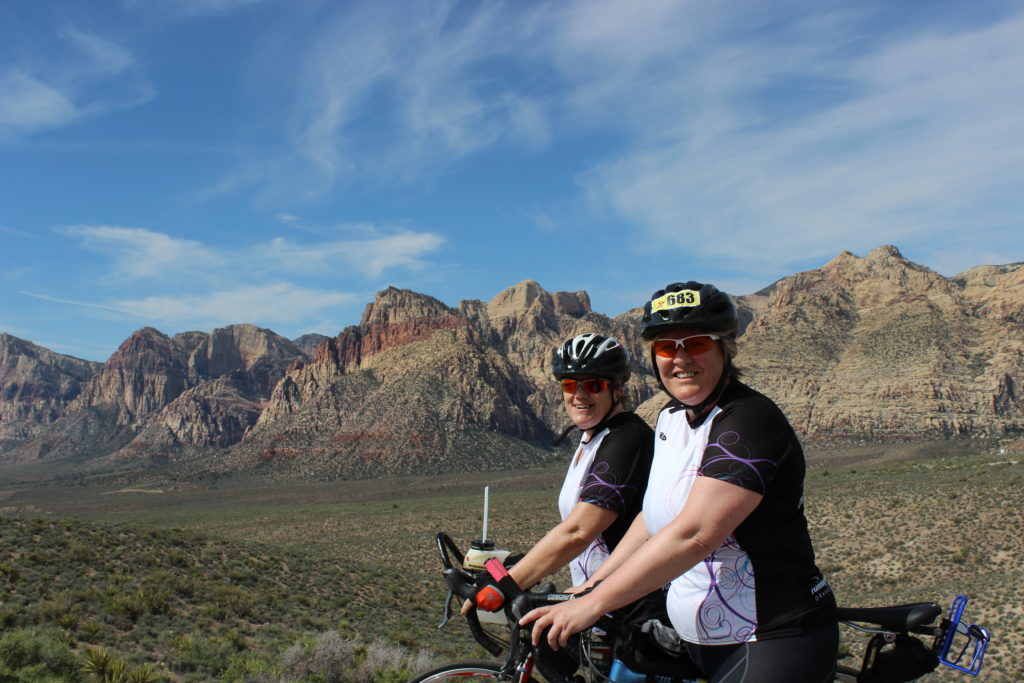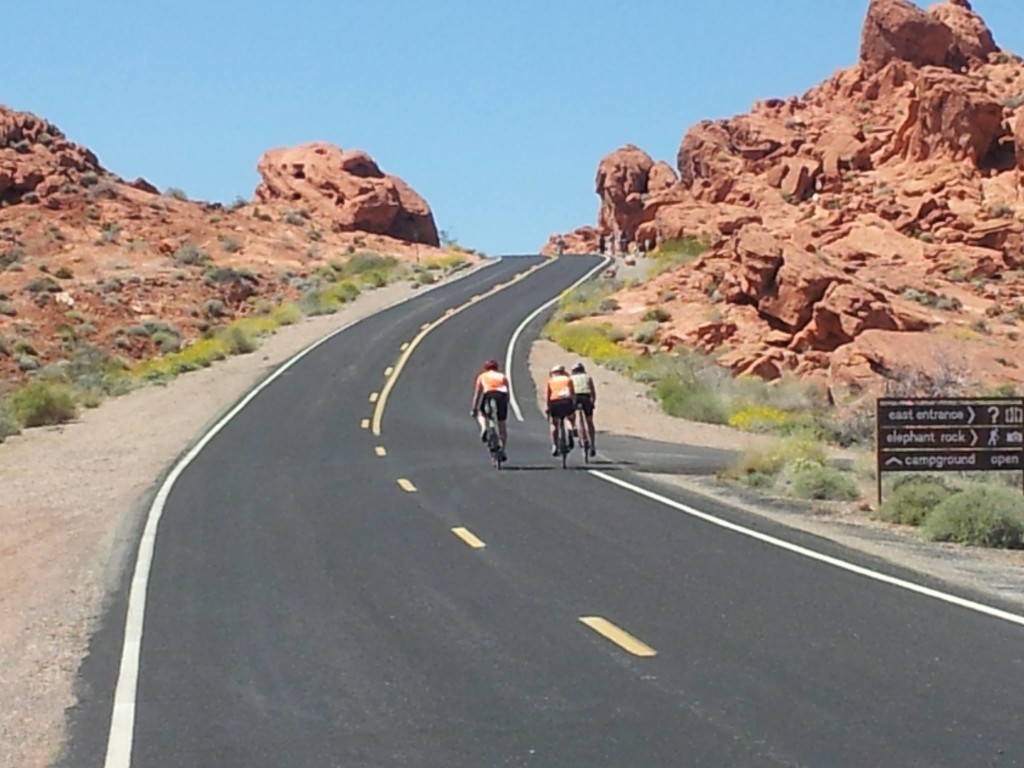 Camp Fee (taxes not included)

Rolling The Dice Endurance Camp – $895 for HR athletes / $995 for Non HR athletes
Accommodations – To help reduce the cost to you the athlete we are allowing athletes this year to book their own condo's this year.  Richard will help with where and how to book.  He will also contact people looking to share a condo.   Once you are signed up please contact Richard for more information

Please note:
Refunds: 100% before January 1, after January 1 we will refund your money if we can fill your spot.